Advocates & Volunteers
Partnership in Agricultural Literacy Award 2023
COMMUNITY AGRICULTURAL PARTNERSHIP AT SUMMIT SELECTED FOR THE 2023 PARTNERSHIP IN AGRICULTURAL LITERACY AWARD
The National Agriculture in the Classroom Organization (NAITCO) and National Grange Foundation have selected the Community Agricultural Partnership at Summit (CAPS) Elementary School, in Pennsylvania's Butler Area School District, as the recipient of its 2023 Partnership in Agricultural Literacy (PAL) Award.
CAPS was selected for its innovative effort to use an agricultural focus to expand student learning and meet the needs of the whole child. CAPS is committed to cultivating lifelong learners and informed citizens with respect and appreciation for conservation, agriculture, and the outdoor environment.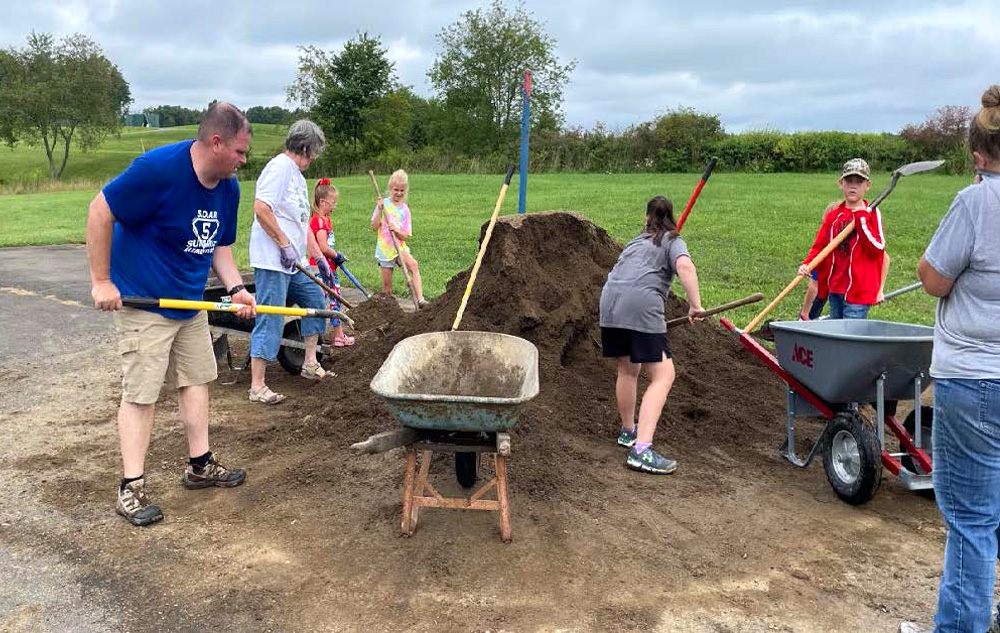 With the support of community partners like the county 4-H Extension Educator, Audubon Society, conservation district members, and the Pennsylvania Friends of Agriculture Foundation, CAPS is working to use agricultural concepts as a pathway to learning. Donated resources, educational presentations, and unique hands-on experiences offered by partners have helped provide the means for students, teachers, staff, and families to immerse themselves in a world of agriculture, both during the school day and at home.
In order to accomplish this goal, CAPS has taken an aggressive approach to curriculum development and professional learning, offering staff an opportunity to participate in the Pennsylvania Friends of Agriculture Foundation Educator's Ag Institute, both virtually and in person. In addition, building staff have been working to design lessons for their classrooms centered around National Agricultural Literacy Outcomes, utilizing resources and materials made available from the National Agriculture in the Classroom Organization. These resources have been piloted at the Summit building and will be shared with the other six elementary buildings in the Butler Area School District to ensure all students are introduced to vital agricultural concepts. Grade-level teachers have worked together to develop ag kits for use within the established curriculum, allowing for an agricultural overlay for classroom instruction.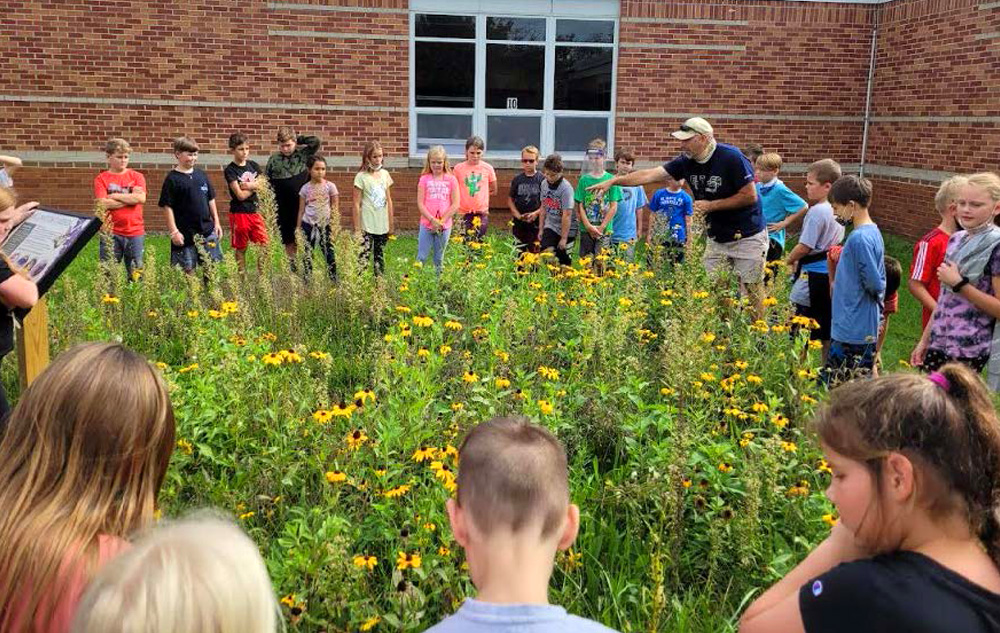 "The Grange Foundation is proud to present this award each year, and winners like CAPS keep inspiring us with their passion, creativity and impact on both the children and communities they serve," said Betsy Huber, National Grange president.
"National Agriculture in the Classroom and state and territory Agriculture in the Classroom programs depend on educators like those involved with CAPS to deliver agricultural literacy outreach to students in innovative ways in their communities," NAITCO President Katie Carpenter said. "Their whole student approach is producing positive impacts for students beyond the classroom."
"This has truly been a partnership, as CAPS has worked with a wide range of community groups, foundations, and others to expand agricultural literacy access. These dedicated individuals have built a program that, with the right leadership and commitment, could be replicated at other schools," said Charlene Shupp Espenshade, executive director of Pennsylvania Friends of Agriculture Foundation.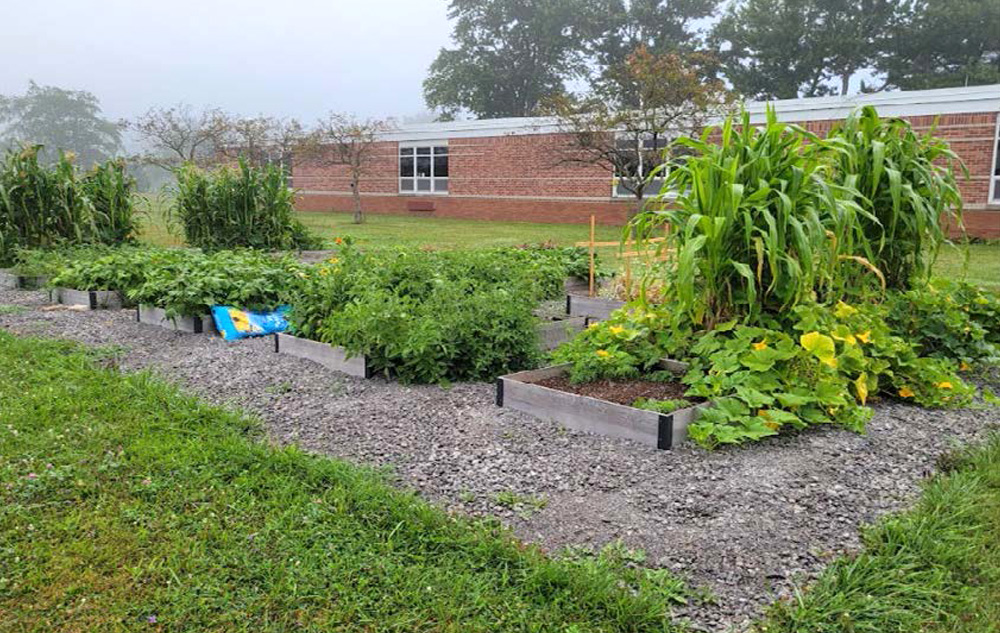 They will be honored at the 2023 National Agriculture in the Classroom Conference "Beyond the Beaches" taking place June 26-29 in Orlando, Florida.
The Grange Foundation supports youth development, promotes agriculture education and research, improves communities, and fosters culture, heritage, citizenship and charitable activities. The Grange Foundation was formed in 1964 to aid in furthering the ability of the National Grange to provide opportunities to our next generation of leaders and instill agricultural interest/rural issues/and community service issues and career opportunity and community service as a way of life. To learn more about the Grange Foundation visit https://grangefoundation.org/.
NAITCO is a non-profit organization representing Agriculture in the Classroom programs in most of the 50 states, the District of Columbia, Puerto Rico and the U.S. Virgin Islands. Its mission is to educate Pre-K-12 teachers and students about the importance of agriculture by providing them with web-based materials, workshops and awards programs that demonstrate how agriculture can be used to effectively teach core subject areas. To learn more about NAITCO, please visit www.agclassroom.org.
This work is supported by the Agriculture in the Classroom Program, grant no. 2018-45042-28608/project accession no. 1016518, from the USDA National Institute of Food and Agriculture. Any opinions, findings, conclusions, or recommendations expressed in this publication are those of the author and do not necessarily reflect the view of the U.S. Department of Agriculture.
FOR MORE INFORMATION, CONTACT ANDY GUFFEY at 501-339-6140 or director@naitco.org
---
Meet Previous Ag Advocates