Summary 2020 — Wisconsin
State Contact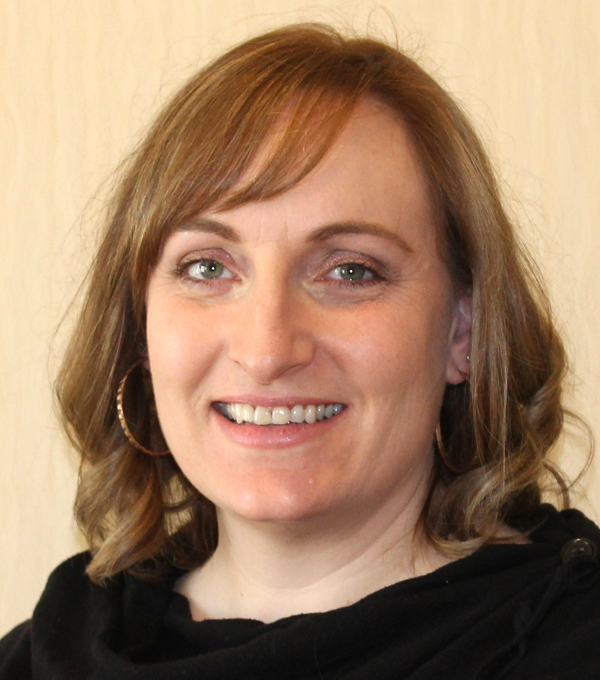 Ms Beth Schaefer
Wisconsin Farm Bureau Federation
P.O. Box 5550
Madison, WI 53705-0550
P: 608.828.5644
E:
bschaefer@wfbf.com
Website
Innovative Programming Conducted and Educational Resources Developed
Training Tuesdays- Over 38 weekly videos have posted so far on the Wisconsin AITC YouTube channel covering topics, resources, lessons, and activities that normally are presented at in-person teacher and volunteer trainings.
Where are we going today with Wisconsin AITC?- To replace field trips, 56 videos were shared in April and May taking students to farms, agribusinesses or to learn about that commodity.
Monthly Theme booklets- Throughout the 2020-2021 school year, monthly themes (one crop and one animal) packets are posted which include links to lessons, activities, videos, and resources about that topic.
Online career workshops and presentations- Wisconsin Ag in the Classroom went virtual participating in several online career events. We presented six workshops for over 350 Dane County middle school students and their teachers through FutureQuest. Fortunately, the Envision Greater Fond du Lac's Career Connections Academy for 7-8th graders was held in January. We also were a part of Lancaster School's Career Day for 220 students in early March. The other career events were cancelled but we did ship out many supplies including our An Agricultural Career for You booklets and educator guides.
Livestock Lessons- Served on the committee for this new project- Livestock Lessons was a new animal science experience for Wisconsin youth that AITC served on the committee and sponsored. Giving a Livestock Lesson is an opportunity for youth to share their learning with others and to teach others about animal sciences. Wisconsin Livestock Lessons involve two ways for youth to communicate in both written and oral ways. Youth can deliver an oral video presentation on an animal science topic of their choice and/or a written Public Service Announcement (PSA).
MORE for Agriculture - Hungry Planet Grant Project- 29 Wisconsin teachers received MORE for Agriculture grants for "The Hungry Planet" project. Wisconsin worked in partnership with Illinois Ag in the Classroom and Minnesota Ag in the Classroom programs to make this opportunity available to teachers and students.
Grant recipients received 30 copies of the book "The Hungry Planet" by Peter Menzel to use in their classes during the upcoming school year. The book details food consumption of families around the world. Grant recipients participated in a virtual training on July 22 where they received lesson plan ideas, resources and learn other ways to use the books. This grant is made possible by the generous support of the Compeer Financial Fund for Rural America, the corporate giving program of Compeer Financial.
We developed the following resources:
ABC's and 1-2-3's of Agriculture - https://www.wisagclassroom.org/lessons-resources/classroom-lessons/abcs-and-1-2-3s-of-agriculture/
Hands on Activities- Part two - https://www.wisagclassroom.org/lessons-resources/classroom-lessons/hands-on-activities-book-two/
Wisconsin Farm Facts 2020- brochure, activity and PowerPoint - https://www.wisagclassroom.org/wisconsin-ag-facts/
2020 Growing Wisconsin Lessons and Activities - https://www.wisagclassroom.org/lessons-resources/classroom-lessons/growing-wisconsin-2018-19/
Updated- Fun Faces Lessons- Christmas Trees - https://www.wisagclassroom.org/lessons-resources/classroom-lessons/fun-faces/
Compiled resources into booklets:

Essay Contest - https://www.wisagclassroom.org/events-activities/essay-contest/
National Ag Day -https://www.wisagclassroom.org/events-activities/national-ag-day-2/
Major Program Impacts or Outcomes
Online training and video series such as Training Tuesdays and "Where are we going today with Wisconsin Ag in the Classroom?"
Administered 18 grants totaling $6,749 in the AITC Matching Grant Program.
Administered $500 in Teacher Mini-Grants to 5 educators for agriculture literacy projects.
Had 1,574 students participate the essay contest for 4-5th grade students with the topic "How has Wisconsin agriculture affected your life today?"
Lori Bongert, a 4th-grade teacher from Rio, is our candidate for the USDA Excellence in Teacher About Agriculture Award program.
Administered 29 MORE for Agriculture grants through a Compeer project featuring The Hungary Planet books.
Continued to expand our partnerships and working relationships with agricultural and educational groups in Wisconsin with staff joining the DATCP Farm to School Advisory Council.
Obtained a $15,000 Compeer Financial Grant for career resources, updating An Agricultural Career for You booklet, and career fair equipment.
Reached 74,786 students through volunteers, paid county staff, and state staff.
Had 232 volunteers in 61 county Farm Bureaus involved in AITC.
Program Leader Biosketch
Darlene Arneson returned as the Wisconsin Agriculture in the Classroom Coordinator in October 2016 after a 2 ½ year departure. She previously served in that role from September 2004-2014 and 2016- present. Work with teachers of all grade levels and volunteers by providing agriculture education resources that will help to increase the agricultural literacy in our state. Coordinate volunteer training for counties to assist them in developing an Ag in the Classroom program. Administer funding from the Wisconsin Department of Agriculture, Trade and Consumer Protection. Responsibilities also include staffing display booths at teacher conventions and trade shows; administering the Matching Grant, Teacher Mini-Grant and Outstanding Teacher programs; completion of required reports and developing new programs and activities.
Darlene had served as the Wisconsin Farm Bureau Foundation Director from 2008-2014. Responsibilities include securing funding, conducting fundraisers, and coordination of sponsorship of programs and activities.
Darlene was the Dane County Agriculture in the Classroom coordinator for Dane County Farm Bureau, Madison. 1990-2004. Served for ten years on county level and was appointed to the Wisconsin Farm Bureau's Ag in the Classroom Steering Committee.
Darlene was an Agriculture Education Instructor and FFA Advisor: Cashton High School and Cambridge High School. 1986-1990. Responsible for teaching the agriculture and natural resource classes, served as FFA and class advisor, assisted the FFA Alumni and developed curriculum for program. Managed the school farm that was donated to the school district.
Education-Bachelor of Science - Agricultural Education from University of Wisconsin - Madison