Summary 2020 — Michigan
State Contact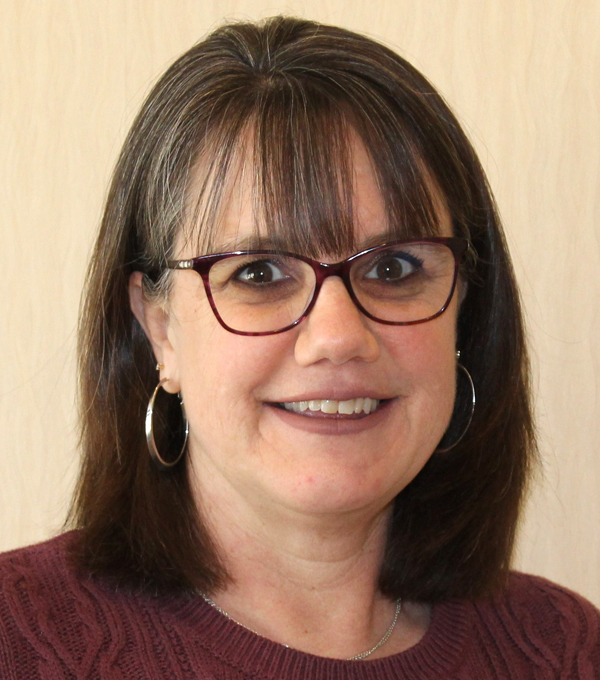 Ms Michelle Blodgett
Michigan Farm Bureau
7373 W. Saginaw Hwy.
Lansing, MI 48909
P: 517.679.5893
E:
mblodge@michfb.com
Website
Innovative Programming Conducted and Educational Resources Developed
With the investment in our two FARM Science Lab mobile classrooms, starting in 2017, the Michigan Agriculture in the Classroom program has been focused on increasing agricultural literacy through direct outreach with schools. When COVID-19 paused our in-person programming with the FARM Science lab, it also created challenges for our volunteers (county Farm Bureau members) spring and summer programming. Bearing in mind our needs and our volunteer concerns, our staff rallied to find new ways to elevate our resources and to reach to a larger volume of K-5 educators and students across the state.
We previously explored expanding our FARM Science Lab program with ongoing virtual connections and simply could not devote the time or staff resources to development and implementation. With our FARM Science Labs paused, our team went back to the drawing board and created the Farm Crate.
The Farm Crate is a monthly subscription lesson box for K-2 or 3-5 teachers bringing innovative solutions for in-person, hybrid, or virtual learning while incorporating fieldtrip like experiences during this time without traditional field trips. Each month's crate focuses on a specific agricultural commodity or agriculturally connected theme. Crates contain a lesson plan matched to national or state educational standards, an accurate agriculture children's book, worksheets, and manipulatives to complete the lesson, a virtual farm field trip hosted through Nearpod, themed take home materials, recipe, and teacher gift.
Our marketing method has been key to program success. Relying on underwriting support from our Michigan Foundation for Agriculture to cut our costs, we were able to offer a monthly crate at $30 retail; $25 for our county Farm Bureaus. To incentivize action, we offered a buy 3, get 1 free offer, as well.
The Farm Crate was marketed on social media, through teacher newsletters and to the general consumer through other media, but the primary target for the Farm Crate purchases has been our county Farm Bureaus and schools who had previously been a part of the FARM Science Lab program. The program was designed to meet the needs of teachers, and developed so volunteers could create connections with classrooms beyond the crate. In place of typical field trips and classroom visits, county Farm Bureaus found the Farm Crates a natural fit for their outreach in a virtual and social-distanced society. More than 400 crates were purchased and gifted by county Farm Bureaus, agricultural businesses, farmers themselves or individuals. Eight crates were directly purchased by educators.
When our team designed the framework for the Farm Crate, our goal was to sell and distribute 100 crates per month. To our surprise, the orders exceeded our expectations! In September, we reached 456 classroom teachers and 13,600 K-5 students. November was our highest reach with 520 FARM Crates and 15,600 K-5 students. Over the four-month span, a total of 2,000 crates were shipped to classrooms across Michigan and a few other states, reaching over 58,000 K-5 students. Not only were the numbers impressive, but we also received great feedback from teachers. To aid in continual improvement teachers were sent a survey with each monthly crate, and while that has helped us hone the program, it has also reinforced success. One K-2 teacher wrote, "I am amazed that whoever developed this project makes it applicable to all grade levels, ties it into the standards and has worksheets that are applicable. Great Job!" and a 3-5 grade teacher stated, "My students look forward to the box being delivered each month! They cannot wait to see the book and lessons that go with it. My third-grade class has been doing lessons on plants and the Sept and Oct boxes have been perfect for reinforcing my lessons."
With the success in Fall of 2020, our team has continued into 2021 with four additional crates for spring 2021 and will continue this program in some aspect even when students and teachers are able to use our FARM Science Lab and attend on farm field trips again!
We developed the following resources:
NEW Agri-Science Educator Binders for 1st-3rd year teachers, newly graduated or recently hired. Each binder contained resources for educational and policy and development programming, a section on state and local contacts willing to support their needs in the classroom, and opportunities to engage with Michigan Farm Bureau through FFA Challenges and Career programming.
Be Agriculture Career resources:https://miagclassroom.org/edu/career/
MFB CREW: FFA members, 4-H members, and dependents of MFB members addressed a current agriculture issue from a county level perspective, taking a realistic approach as they explored possible solutions, and shared what their personal next step would be to assist with the presented solution. Contestants submitted a regional and state level. 3- to 5-minute video response to the agricultural topics' questions.
Be Agriculture Career Panel: High school students and families joined in for nine virtual agricultural career panels over the course of four weeks. Each panel highlighted three to four professionals in a specific sector of agriculture, food or natural-resource careers. The hour-long webinar shared what it would be like to work in these types of jobs, required training or education, and provided advice for students preparing for each field. Participants were also able to ask questions via chat and high school educators were provided a worksheet for students to utilize as they followed along and learned about agricultural careers. The panel discussions are recorded and available for future viewing on our webpage.
#SPEAKAGMICHIGAN Challenge: #SpeakAgMichigan Challenge participants developed and implemented a four-month campaign highlighting designated commodities each month on social media related to our FARM Crate commodities. Students were provided agriculture accurate infographics and a framework for the social media contest. Each high school FFA chapter or Collegiate Farm Bureau member created content, edited, and shared via Facebook or Instagram to bring awareness to the consumers regarding apples, pumpkins, turkeys, and Christmas trees.
Major Program Impacts or Outcomes
MIAITC increased the number of new and returning visitors to our AITC website and lesson matrix.
The Farm Crate program increased access to agriculturally accurate resources for classroom teachers in grades K-5.
By providing a variety of online resources to Agri-Teachers and students, teachers had the opportunity to engage in programming that met their classroom needs.
Program Leader Biosketch
In December of 2017, Michelle Blodgett joined the Center for Education and Leadership Development as Manager of the FARM Science Lab. She joined the team with 20 years of elementary teaching experience (K-8 and Special Education). She also has 5 years of managing education programs, including the FARM Science Lab at Michigan Farm Bureau. In October of 2018, Michelle became the state contact and manager of the Michigan Ag in the Classroom program.
Michelle is a graduate of Saginaw Valley State University, with a B.A. in Elementary Education/Special Education. She earned her M.A. in Special Education, from University of Nevada, Las Vegas. Michelle has taught in Michigan and Nevada.
Michelle lives in Lansing, MI with her husband Steve and two dogs. She has 2 stepsons, Guytanno and Vito. Both whom live out-of-state.