Summary 2020 — Iowa
State Contact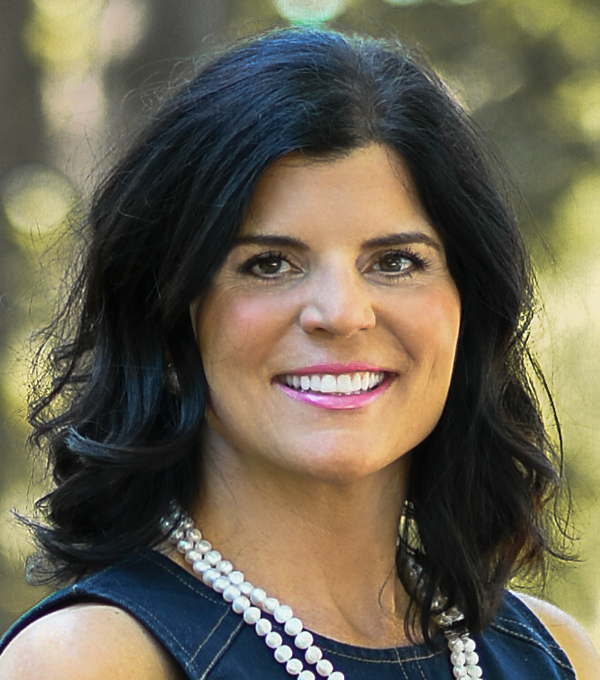 Innovative Programming Conducted and Educational Resources Developed
All of our 11 summer workshops went virtual. We had 220 teachers.
Our online teacher PD - the Biology of Soil - taught two semesters. This is a two-credit online course for teachers, extension personnel, and others who educate youth and adult audiences about soils, science, and agriculture. The course requires a minimum of 30 hours online, plus an additional 60 hours of reading, writing, experimentation, or research/discovery. Through a solutions-oriented approach, course participants will be introduced to the issues of soil health, soil degradation, and soil biomes. The course will look at how organisms in soils including plants, vertebrates, invertebrates, fungi, protis, and bacteria interact. The course will look at how nutrients cycle and at what practices land owners can implement to promote soil biomes and improve soil health. Participants will understand the environmental implications of soil degradation, the economic implications, and the social implications with the goal of understanding how we can sustainably move forward. All class work can be done on participants' home computers or with local field work. Some experimentation activities will require minimal consumable supplies but can be completed safely at participants' home with minimal equipment. There will be extensive online discussion with other educators throughout the course. At the end of the course, participants will receive 13 full lessons including quizzes, worksheets, and PowerPoint presentations, that they can use with their students. By the end of the course, participants will be able to discuss and teach others about soil biology, soil health, and agriculture's role in conservation.
Student competitions: High Steaks!, Gobble Up!, Science and Pork, Bushel of Stories
All found here: https://www.iowaagliteracy.org/Tools-Resources/General/For-Students
Pizza-thon found here: https://www.iowaagliteracy.org/Tools-Resources/Other/PIZZATHON
Read Across Iowa found here: https://www.iowaagliteracy.org/Tools-Resources/Other/Read-Across-Iowa
Virtual State Fair - found here: https://www.iowaagliteracy.org/Tools-Resources/Other/State-Fair
Podcast found here: https://outstanding.agclassroom.org/
We developed the following resources:
A Day Without Agriculture (K-2)
Farm Animals for Beginners (K-2)
Farming: Then & Now (K-2)
Farming Through the Seasons (K-2)
My Farm Web (K-2)
Animals in Iowa (3-5)
Apple Production (3-5)
Beef Mathematics (3-5)
Beef Science (3-5)
Caring for Chickens (3-5)
Dairy Careers: From Farm to Fridge (3-5)
Dairy Sustainability and Science (3-5)
Family Farms Then and Now(3-5)
Lavender and Honey (3-5)
Lavender Investigators (3-5)
Lavender: Here, There, and Everywhere! (3-5)
Many Hats of an Iowa Farmer (3-5)
Pigs & Pork: Resources from Farm to Fork (3-5)
Seasons on a Soybean Farm (3-5)
Turkeys Talk Math (3-5)
Vintage Barn Designs (3-5)
Beginnings of Agriculture (6-8)
Cars, Corn, and You (6-8)
Corn Production Math (6-8)
Essential Lessons on Lavender(6-8)
Healthy Choice Menu (6-8)
Intro to Renewable Fuels (6-8)
Iowa Hog Lift: International Diplomacy (6-8)
Probability Lab: A Look Through Gregor's Eyes (6-8)
Renewable Energy Resources (6-8)
Average Daily Gain (9-12)
Ergot and The Crucible (9-12)
Lavender Production (9-12)
FARMLAND: Animal Welfare (9-12)
FARMLAND: Family Farming (9-12)
FARMLAND: GMOs and Organic Agriculture (9-12)
Father of the Green Revolution (9-12)
All found here: https://www.iowaagliteracy.org/Tools-Resources/Other/Virtual-Learning
Culture, Society, Economy & Geography - Spanish
Science, Technology, Engineering & Math - Spanish
Plants & Animals: Food, Fiber & Energy - Spanish
All found here: https://www.iowaagliteracy.org/tools-resources/publications/iowa-ag-today-elementary-edition
My Family's Dairy Farm found here: https://www.iowaagliteracy.org/Tools-Resources/Publications/My-Familys-Farm
Biology of Soil - Lesson 1 - Why Are Soils Important
Biology of Soil - Lesson 2 - What is Soil Health
Biology of Soil - Lesson 3 - How Soil Behaves
Biology of Soil - Lesson 4 - Issues of Soil Degradation
Biology of Soil - Lesson 5 - Plant and Soil Interactions
Biology of Soil - Lesson 6 - Organic Matter in Soil
Biology of Soil - Lesson 7 - Invertebrates in Soil
Biology of Soil - Lesson 8 - Fungi in Soil
Biology of Soil - Lesson 9 - Bacteria in Soil
Biology of Soil - Lesson 10 - Soil Biome
Biology of Soil - Lesson 11 - History of Soil
Biology of Soil - Lesson 12 - Future of Soil
All found here: https://www.iowaagliteracy.org/Lesson-Plans/Iowa-Lesson-Plans/High-School?listpage=2
Major Program Impacts or Outcomes
Teachers who attended our summer professional development workshops increased their awareness of agriculture through the workshops. They also increased their understanding of how important agriculture is. In a pre-course survey only 51% of teachers considered agriculture to be a very effective way to illustrate concepts to students. In the post-course survey, 78% of teachers thought that agriculture was a very effective way to illustrate concepts to their students. Ninety-three percent of teachers agreed or strongly agreed that the workshop was a valuable professional development experience for them and that they would recommend similar workshops to other educators. Ninety-two percent of the teachers agreed or strongly agreed that the workshop will influence the ways they will present information in their classroom and are likely to use materials and strategies from the workshop in their classroom. Ninety-one percent of the teachers agreed or strongly agreed that their comfort level with teaching agricultural topics increased from their participation in the workshop.
A sample of quotes illustrating changes in behavior, knowledge, attitudes, skills:
"I liked that I could work on my own time to get through the online parts of this workshop. I liked that we got to try out new things in this class due to the pandemic. The more I hear about Agriculture helps me remember to put it in my lessons." ~Mary Gutch
"I really enjoyed the Zoom session where we were placed in a small group with other teachers. It was a great opportunity to meet new teachers and get new ideas for teaching Science and Social Studies. I also found the short videos for each topic to be very informative. I was a bit apprehensive about the last assignment, creating a virtual lesson, as I have never made one before, but it was fun to complete and I know it will help me in the fall when we return to school (in person or virtually)." ~ Christine McClure
"By converting a lesson to a "virtual" lesson, I realized I could make some neat presentations to use for my own use with talking about dairy farms. It also encouraged my to do a little more experimenting with Google Classroom--I use a Moodle with the classes I teach. I enjoyed becoming more familiar with the platform and am considering using it in the upcoming year in my classes." ~Leah Stam
"It was effective to see a wide range of materials at our finger-tips, especially when online learning is so relevant. It was helpful to be in touch with other teachers to share and discuss. That's always been so helpful to me in these classes. I was able to adapt a current lesson I teach to fit the expectations of this class, so it was helpful to have that flexibility." ~Serena Andrews
"Having access to a variety of resources. The content was broken up into good segments with great supportive materials. I know it isn't the same as being in person but the videos and articles were really informative and helpful. I plan on using some of them in my classes. I really appreciate the extension of turning one of the existing lessons into an online/virtual lesson. It is pushing me to look at things differently for next year and to prepare for the future. Thank you." ~Melissa James
"I loved being able to hear from 3 generations of farmers in the Zoom meeting and still being able to have a 'live' presentation to go over course topics and materials. Highlighting the resources available was especially helpful!" ~Leslie Brandt
"I thought that the delivery of the online materials was outstanding! The topics were very well organized, and I appreciated the quizzes as an "accountability" for covering the material pro-vided. I also REALLY appreciated the fact that we were able to write lessons that will actually be USED in our classroom! And I was VERY excited when we had to convert a lesson to an online format. That was excellent practice for what we may have to continue to do this fall!" ~Melanie Marreel
"I loved the videos. It helped me visualize what I would have seen on field trips. I liked making the lesson plan into a virtual lesson plan. After doing online learning this spring, it really opened my eyes to how much time I have to spend on one lesson." ~Kristin Dreyer
Program Leader Biosketch
Will Fett is the Executive Director of the Iowa Agriculture Literacy Foundation. He previously worked for the National FFA Foundation in Indianapolis, Ind. and prior to that was an agricultural educator in Montana. He works with a staff of three other full time and two part time employees. He and his staff facilitate the Agriculture in the Classroom program. In this position, he builds partnerships with Iowa agribusiness and individuals to fund the programs and is responsible for the marketing, public relations, and the strategic plan of the organization.
wfett@iowaagliteracy.org