Agricultural Literacy Curriculum Matrix
Companion Resource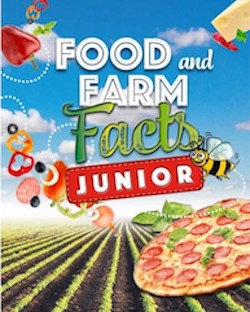 Food and Farm Facts Junior Booklet
Questions about agriculture are not always easy to answer. Answering the questions children have is important as it helps them understand where their food, fiber, and energy comes from. Food and Farm Facts Junior takes questions many children have and provides a simple way of understanding farming practices and contributions. It gives children an answer and opens the door for more exploration.
URL
Author
American Farm Bureau Foundation
Sources
This book was created and published by the American Farm Bureau, AgEducate.
Lessons Associated with this Resource