Summary 2020 — Maine
State Contact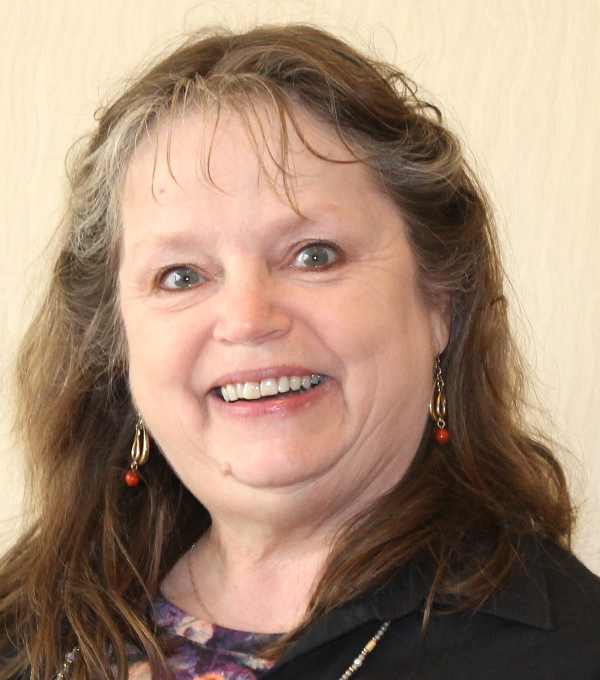 Ms Willie Grenier
Maine Agriculture in the Classroom
28 State House Station
Augusta, ME 04333-0028
P: 207.287.5522
E:
maitc@maine.gov
Website
Innovative Programming Conducted and Educational Resources Developed
Pre-service sessions - In 2020, before March 15, in-person training was held for 83 pre-service teachers in 3 sessions for 3 colleges. During the next semester the program had been completely revised to virtual sessions with smaller class numbers, and sometimes fully remote participation from students' living quarters. Flash drives for each student and hard copy Ag-mags, books and supplies were mailed to the professors. In the fall semester 94 students (a 13% increase) were included in 6 classes in the 3 colleges. Feedback was exceptional and this may carry on even after the pandemic. Less travel will enable our program to expand this program to additional colleges across the state.
The new Remote Learning Guide is an incredible "one-stop-shop" for teachers, students, and parents now immersed in the responsibility of facilitating learning from home. The guide includes Ag Education resources from Maine AITC, NCAL, Journey 2050, and many other partners with a scope covering all grade levels. We found strong interest in this new resource inspired by the pandemic and have presented it for Farm to School, School Garden, Public Health and Dept. of Agriculture & Education programs and forums this year.
Social Media - During the pandemic MAITC social media presence has increased 5 times from pre-COVID. Not only does that mean we are posting at least every work day, but LIKES and followers have tripled.
Through our work with the Maine School Garden Collaborative and funding from a Specialty Crop Block Grant (revised due to pandemic restrictions), 2 television spots were developed in fall 2020 and aired over 40 times. These videos supported school gardens and orchards including the classroom connections. According to Neilsen 178,500 people viewed these videos 2.3 times.
Maine Farm to School - This year MAITC has deepened our connection with Maine FTSN. A Fire-up grant enabled us to send books and materials to classrooms in schools participating in the Harvest of the Month program in the cafeteria. A major need was identified through a survey conducted by DOE for curriculum connections between the cafeteria and classroom in 2019. Twelve Teaching Units were developed by MAITC for each of the monthly harvests.
In 2020 MAITC, in collaboration with Cooperative Extension, was awarded a Professional Development Grant for Agricultural Literacy (PDAL) with planned programming for 2021-2024. This project reaches culinary arts instructors providing farm tours and training to add a farm-to-table experiences for their grade 10-12 students in Maine's 19 Career and Technical Schools. This is a new teacher/student base for MAITC.
We developed the following resources:
Agriculture for ME - (Re-Aloud video)
Dairy Farming for ME - (Re-Aloud video)
Wild Blueberries for ME - (Re-Aloud video)
Aquaculture for ME - (Re-Aloud video)
Potatoes for ME - (Re-Aloud video)
Plant Something for ME - (Re-Aloud video) https://teachmefoodandfarms.org/videos/
Plant Something for ME - (Book - 28 pages 2019/20) https://teachmefoodandfarms.org/
Plant Something for ME - Teaching Units
12 Harvest of the Month Teaching Units (6 created & 6 updated in 2020) https://teachmefoodandfarms.org/teaching-units/
Remote Learning Guide - https://teachmefoodandfarms.org/dev/wp-content/uploads/Remote-Learning-Online-Resources-Guide-2021.pdf
Oyster Farm Tour - Pemetic Sea Farms - https://teachmefoodandfarms.org/videos/
Major Program Impacts or Outcomes
MAITC Grants impacted over 40,000 students in 58 different schools and Ag education programs in calendar year 2020.
Over 130 school gardens are receiving MAITC posts, newsletters and resources.
25% of the Harvest of the Month programs responded to a survey, reporting increased connections between classrooms and cafeteria.
Program Leader Biosketch
Willie Sawyer Grenier has worked with/and for Maine Agriculture in the Classroom (MAITC) since 1998, but her passion for agriculture in mainstream education is much deeper. In college she served as a 4-H leader and President of the Horseman's Club. After graduating from UMaine with a degree in Vocational Agriculture and certification to teach Secondary Science, she taught for several years in Maine and the Maritimes before her destiny led her to study (and later teach) the art of floristry. In 1997 she discovered AITC and soon her volunteer role emerged into a part-time position, and then full-time. The organization has grown every year, especially with the addition of the Agricultural License Plate in 2007. Now the MAITC program is funding grants annually, writing & disseminating curriculum, training pre-service and in-service teachers, and annually impacts over 200,000 Maine school children in grades PreK-12.