Relevancy and Engagement
agclassroom.org/
Farmland
Purpose
Students will view the film Farmland, a documentary spotlighting six farmers and ranchers in the United States. The film portrays the business and lifestyle of a variety of farmers and ranchers. Perspectives on topics such as genetically modified (GMO) crops, animal welfare, organic and conventional farming practices, farm size, farming stereotypes, and more are presented. Grades 9-12
Materials Needed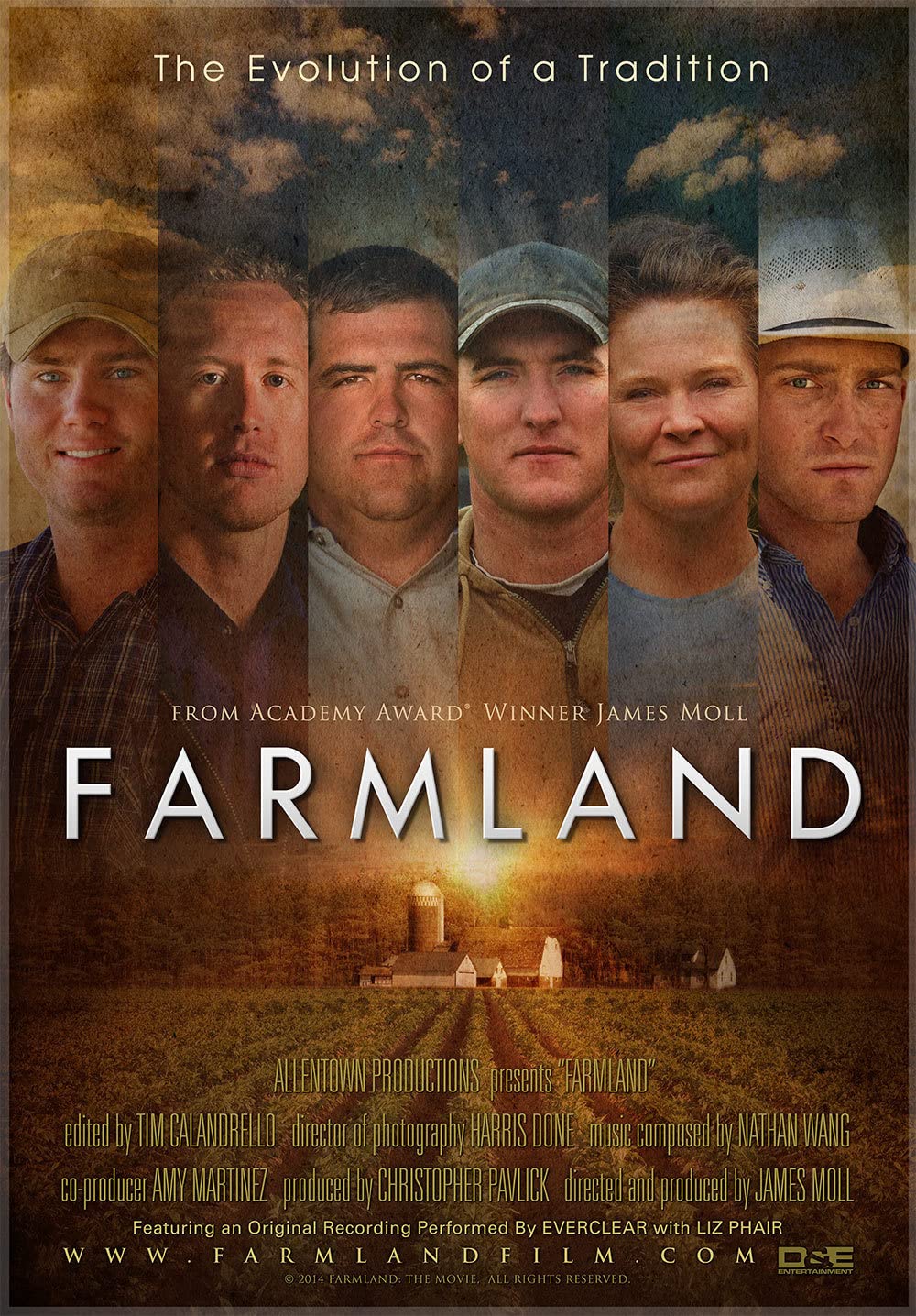 FARMLAND documentary
This documentary is available for purchase in DVD format. It is also available for online streaming from Amazon Prime, iTunes, Netflix, YouTube, and more. The full documentary is 77 minutes long.
Background Agricultural Connections
Farmland was created by Academy Award-winning director James Moll to connect viewers with people who grow and raise our food. Farmland spotlights six different farmers representing multiple farm commodities as well as conventional and organic farming practices.
Video Topics and Timestamps:
0:00 Careers in production agriculture
11:10 Agriculture as a business, startup, risks, weather
34:05 Technology (machinery, GMOs, conventional and organic practices)
44:37 Food labels, animal health and welfare
54:50 Farming lifestyle and family farms
1:10:04 Harvesting and conclusion
Interest Approach - Engagement
Ask students to describe what they perceive farmers and ranchers to be like. How do they dress? What does their typical day look like? etc.
Next, discuss what farms and ranches look like. What does the scenery look like? What kind of buildings or equipment are there? etc.
Display the farmer profile image. Explain that in the film they will be getting to know six farmers and ranchers who all run different types of farms across the United States.
Procedures
Using film in a learning environment allows students to go on a journey and experience the world beyond their classroom. Below you will find strategies to engage students as they watch the documentary, Farmland. Choose the strategy that fits your learning objectives the best.
Strategy 1: Tug-o-War
Draw a tug-of-war rope on the board. Label one side "farmers" and the other side "consumers." You can also discuss the competing "tugs" within farming.
As students watch the film, have them take note of topics that seem to be somewhat of a tug-of-war between farmers and consumers.
Stop the film intermittently to discuss some of the "tugs" in agriculture. Discuss solutions that may help.
Strategy 2: Reflective Essay
Provide the following essay prompts for students to respond to after they watch the film.

If you were to choose a career in production agriculture, what would you see as the pros and cons? What type of farm would you like to have?
Is farming a lifestyle or a business? Explain your reasoning.
What risks do farmers and ranchers manage in their business?
How does weather impact farming?
What role does family and tradition play in farming? Is this similar or different than other career areas?
How does drought impact farming?
How can consumer education about technology in agriculture improve?
Strategy 4: Q & A
Print and distribute the middle school or high school level viewing guide to each student in the class.
Instruct students to answer the questions as they watch the film.
After viewing the documentary, have a summary discussion to allow students to ask questions and share their reflections about the most impactful thing they learned from the film.
Concept Elaboration and Evaluation
After watching the film review and summarize the following key concepts:
Food labels (such as non-GMO, organic, or antibiotic free) impact consumer's perceptions of food.
There are multiple points of view in relation to the food we eat and how it was produced.
Modern agricultural practices use technology to improve yield and efficiency.
There are many careers in agriculture. This film highlights careers in production agriculture.
Enriching Activities
Have students research conventional and organic farming practices and create a Venn Diagram showing what is similar and what is different about these two farming styles.

Have students research an agriculture career that helps farmers manage risks. Have them write a one page paper on the career and be prepared to give a report on it to the entire class.

Have students debate the benefits of small scale production and the benefits of large scale production.

Have students speak to a farmer, or bring a farmer into the classroom, to discuss the day-to-day care of animals, the regulations they have to abide by, and their opinions on animal welfare vs. animal rights.
Acknowledgements
The viewing guides in Strategy 4 were written and provided by the Iowa Agricultural Literacy Foundation.
Suggested Companion Resources
Organization Affiliation
National Agriculture in the Classroom